Comprised of a know-how culture, work ethic, entrepreneurship, and mastery in design, Poliform was founded in 1970. Embracing mass-production and becoming a global leading brand, Poliform has expanded from a small Italian craftsmanship business to over 85 countries.
Poliform is a luxury modern furniture brand initially focused on home systems and furniture including beds, wardrobes, sofas, chairs, coffee tables, bookcases, and other complementing furniture. Though its variety of furnishings, all pieces of Poliform share the essence of aesthetic of unpretentiousness. Manufactured in Italy, its high standard of the finest material producing substantial and sustainable workpieces.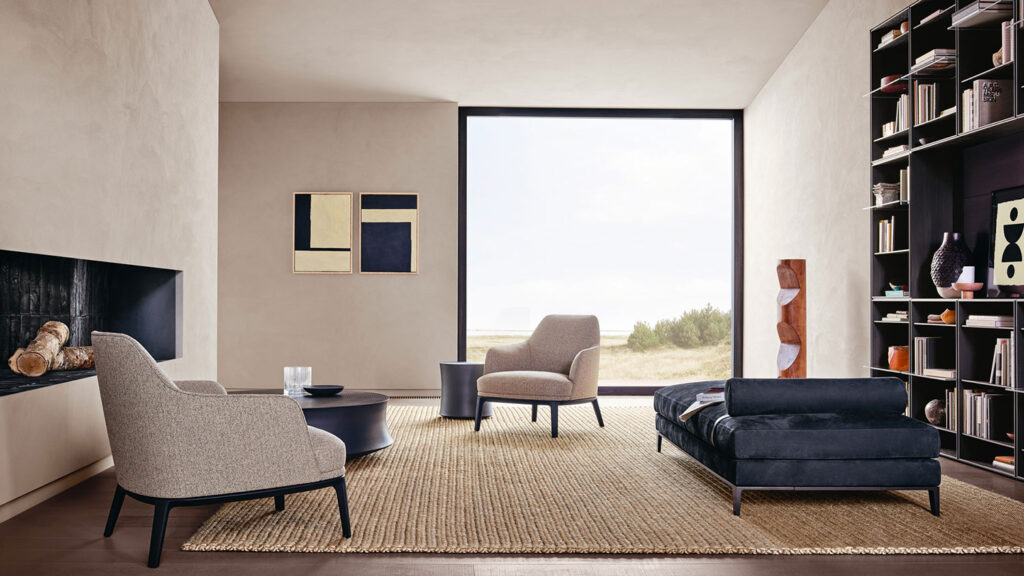 Collections of Poliform expresses its coordination of architecture and modern furniture. All rooms of the home are connected by the aesthetic representing minimalism, distinctness, and precious details. Combining quality workmanship and formal perfection of design, Poliform successfully accomplishes both personal satisfaction and functional requirements.
To meet the needs of its international clients, 'Made in Italy' is a guarantee of optimum quality control. Materials are sought from European countries, then manufactured in Italy only. Limitless creativity and craftsmanship are ensconced in workpieces to reassure long-lasting reliability.